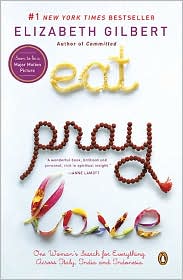 After a VERY long month of getting four young adults ready for school; two going to college, one starting high school and one eighth grade, I am completely worn out. Add to that an unexpected trip out of town which involved air travel(which is always daunting) and you can imagine the sheer exhaustion I was feeling. Mentally, physically and emotionally I was baked.
Upon finishing my tasks for the evening which involved a last minute trip to Walmart for groceries and a new desk for my son, rounding up children from sport practices and preparing dinner, I knew I needed either ice cream(which I love but would involve a stomach ache)or a movie to bring me to a softer place. I chose the movie. Knowing full well that because of my last minute grasp for sanity, I would be going alone. I didn't even care. In fact, sitting alone in a dark theater with my phone off sounded like pure bliss. I hurried to the shower.
I knew exactly what I was going to see because I had been anticipating it's release for months. I would be going to see Eat Pray Love by Elizabeth Gilbert. A true story based on her life or should I say the search for her life. Julia Roberts had been cast as Elizabeth and as anyone who knows me can attest, I am a sucker for anything Julia Roberts or Meryl Streep for that matter.
For months I have been catching pieces of the movie review on television as I worked in my kitchen(my office and family center)on college registration tasks, high school entrance forms, medical releases and sports physicals all while cooking dinner and filling in my ever expanding calendar. Which, by the way, it so full that I do not have anymore room to write in ANYTHING else. In fact, even rescheduling something would be tough because it would require space of which there is none.
On that family calendar is a two week period this fall set aside for my husband and I. We are traveling to France where we will spend two weeks on a River Cruise Tour. I have never been so excited about anything. It is a dream come true. But....as my calendar of family events would reflect, there has been no time to spend on preparing for the trip. It is penciled in on my calendar, but that's it. Penciled in, well maybe it is in ink. But, nonetheless, I have done NOTHING else to prepare for it except to place it on the calendar. I dream of it often and know that I should be spending time in preparation, but, something else always takes priority. Some other deadline or activity to which I must attend. And that's ok, it is my life and I love it. I am the family manager and wouldn't trade what I do for anything. So prepared or not, I will travel with my husband, who is the love of my life, for two weeks to a place where I have always dreamed. And I will love every minute of it. So, faithful readers of mine, please feel free to share travel tips with me...quicklyl! lol
Anyway, with each review of Eat Pray Love I had grown more anxious for it's release. Partly because Julia Roberts plays the main character and partly because the story line seems to tug at my heart. I think most women can relate to it or have felt some part of what she is feeling. For weeks, I found myself thinking about the movie and wanting it to "hurry up" and open. I broke down and bought the audio book because I just couldn't wait any longer. I downloaded it on my IPOD Touch and took it with me on the airplane. The suspense was killing me. I could hardly wait until the airplane was in the air and I was permitted to use my audio device.
The hours of the plane ride melted away as I listened to Elizabeth give the details of her very complicated life. My heart ached for her. I could feel her pain and despair. I was disappointed to feel the plane begin to land. Sorry that the story would have to wait until my plane ride home.
Three days later, I boarded the airplane eager to dive into Elizabeth's life journey again. The story continued and I felt like I had become one of Elizabeth's friends.
Having now experienced both the book and the movie, I would highly recommend that you read or listen to the book first. The movie was great but the book is full of must have information that they leave out in the movie. I found that part a little disappointing. So much of the reasoning behind her actions is left out. Like the fact that she chose celibacy during her year of travel. The movie doesn't go there, in fact, it leads you to think it was a one time refusal of a very handsome guy when in fact she had many encounters and desires that she refused. All very important to her personal journey.
Anyway, I loved the movie! I thought Julia was as amazing as she always is and each character within the movie was equally as brilliant. My favorite part of her journey was Italy. What a beautiful, vibrant place. And oh the glorious food! Who wouldn't love to stay there for four months.
Her stay in India was cleansing and beautiful and her friendship with Richard was very endearing. I cried a few tears here. But will leave it at that.
Finally, Bali and the medicine man. So touching and full of life changing experiences. You will grow along with her as you experience her journey of finding balance in her life. Her experiences will warm your heart.
I overheard moviegoers say that it was "slow". I agree, it is a little "slow", but, the message is worth waiting for. And, I think the idea is to slow down...breathe. The pace of the movie encourages you to do so. So, just relax, put away the hurried expectations of this life we lead and take a couple of hours to sit quietly in the dark. Enjoy the movie or the audio book or both like I did!
Live in Joy,
Kim